1. Reverse engineer MySQL database
Firstly, download and install ERBuilder Data Modeler (Download for Free), then run it and follow the steps below to reverse engineer your MySQL database:
Step1
Click the file menu then chose the reverse engineer menu item.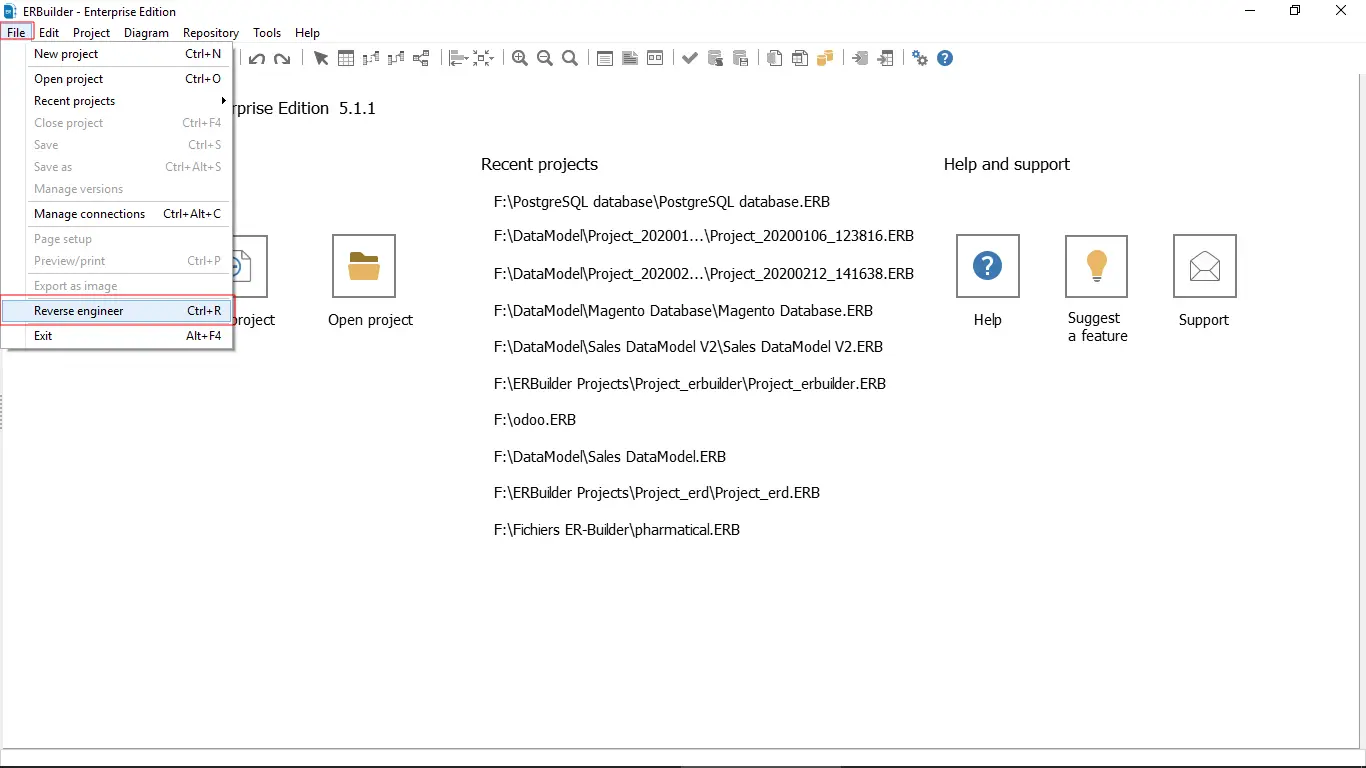 Step2
Create a connection to your MySQL database by Clicking on the new connection button
Step3
Choose a name for the connection, then specify the database management system and its version. In this case, we will select MySQL DBMS, type the server's name and port, enter the username, and specify the password for the user account. The last thing to do is selecting the database you want to convert. Once you are done with all this, validate your entries and test your connection.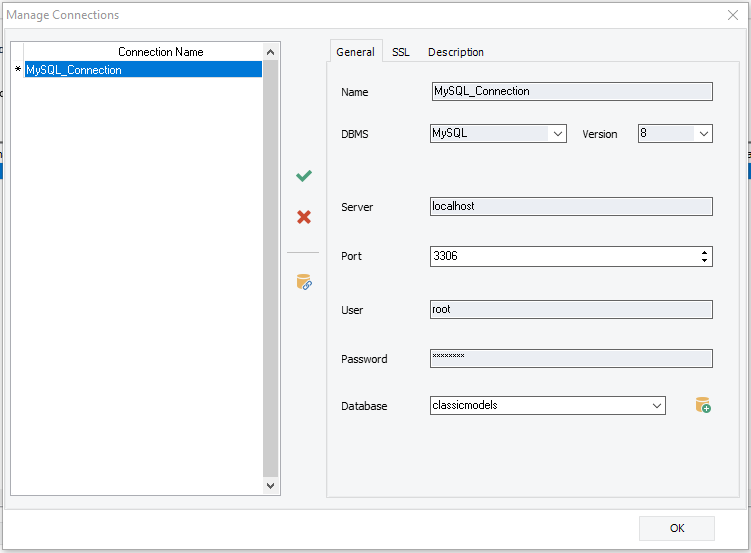 Step4
Now that the connection is established, all you need to do is click on the Next button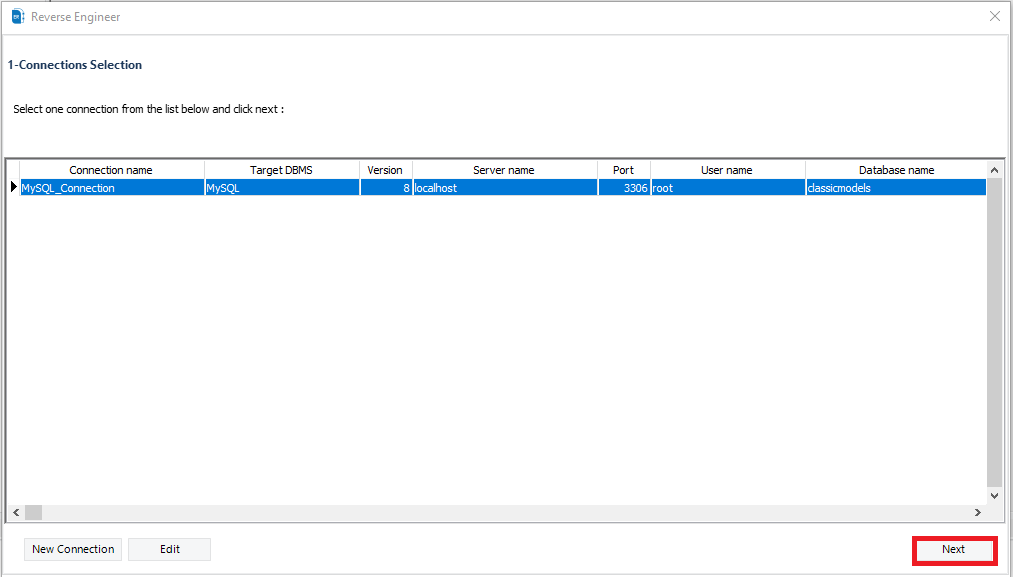 Step5
All database objects will be loaded. Select the objects you want to include in your database conversion process, then click the Import button.
On the screen below you will see that the database reverse engineering is done and now we can proceed with the next step to change the DBMS.