Document
Salesforce org

& stay organized
Documenting Salesforce org with AbstraLinx explains why a specific part of the system was built in the way it was and how it interacts with other parts of the system.
* Free 15-day trial * No credit card required * Nothing to install in your orgs
No matter how you use Salesforce,
it helps to have documentation
Extract, document, and manage your Salesforce metadata with AbstraLinx. With a few clicks, build a catalog of your Salesforce elements and describe each of them. Describe objects and fields to provide meaning to your Salesforce org using descriptions and user-defined custom metadata.
Embed ER diagram image into your documentation
Integrate your Salesforce ERDs into your documentation. 
Select only the objects you need
Check and select the elements you want to include in your documentation report.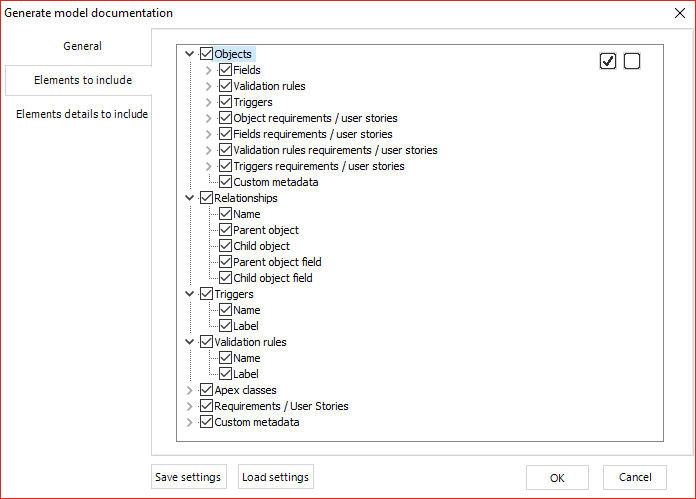 Build  documentation using simple command lines
Generate documentation from the AbstraLinx command line with simple commands and make this task easier by automating this process by adding the commands to a batch file.

Schedule the generation of your  documentation reports
Schedule the generation of your Salesforce org documentation using the AbstraLinx command line for processing at a later date, daily or even on a recurring day of the week.
Get a
beautiful

Salesforce org documentation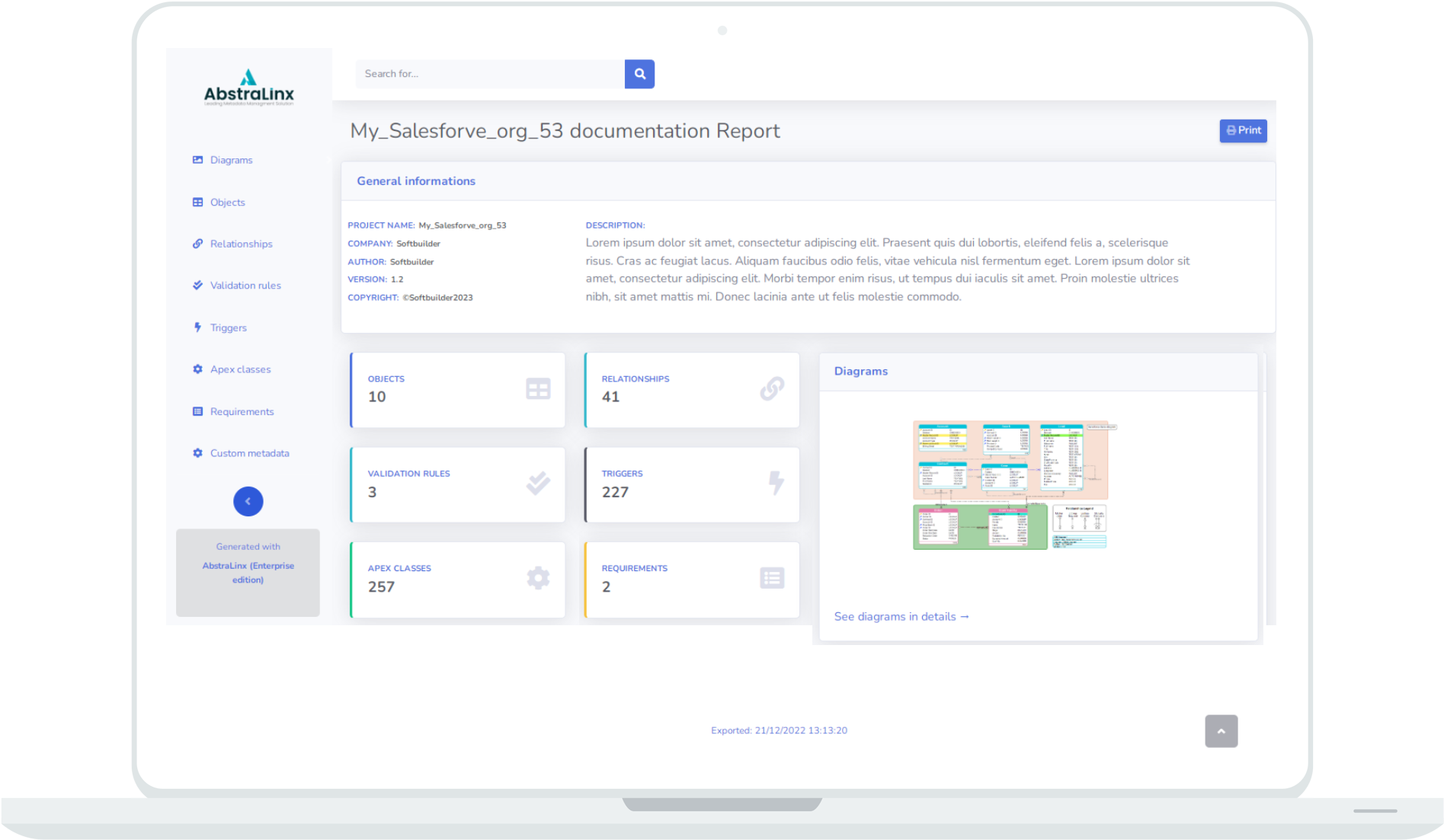 Create and export your Salesforce org documentation as an intuitive HTML report. Browse through objects and fields, and visualize relationships between objects.
Included in the free trial * 15 Day fully-functional free trial * Full & unlimited access to all features * Nothing to install in your orgs * No credit card required * Free technical support