Explore
Salesforce metadata
Powerful discovery software to access, understand, and leverage your Salesforce metadata.
* Free 15-day trial * No credit card required * Nothing to install in your orgs
Explore and leverage
Salesforce metadata
AbstraLinx provides the ability to visualize and discover metadata. It's a powerful discovery feature that lets you access, understand and leverage your Salesforce metadata.
Explore and find any Salesforce object
The AbstraLinx Data Model Browser helps you navigate Salesforce data models and their objects, reuse objects, and create new diagrams through drag and drop. The Data Model Browser offers easy access to all the objects, including custom objects, enabling you to efficiently manage your Data Models.
Be aware of your Salesforce metadata
List all Salesforce objects
It's much easier to navigate through all of your Salesforce objects, including custom ones, when they're listed in a list, with the ability to search for, filter, and sort them.
See the parent and child objects for any Salesforce object
To help the user understand how Salesforce combines objects, AbstraLinx extracts relationship information to provide you with details about each object and its parent and child objects.
Explore & Build meaningful ERDs
The Data Model Browser displays Salesforce elements such as objects and relationships in an intuitive interface. Use the Data Model Browser to build meaningful ER diagrams rather than the automatically generated diagram.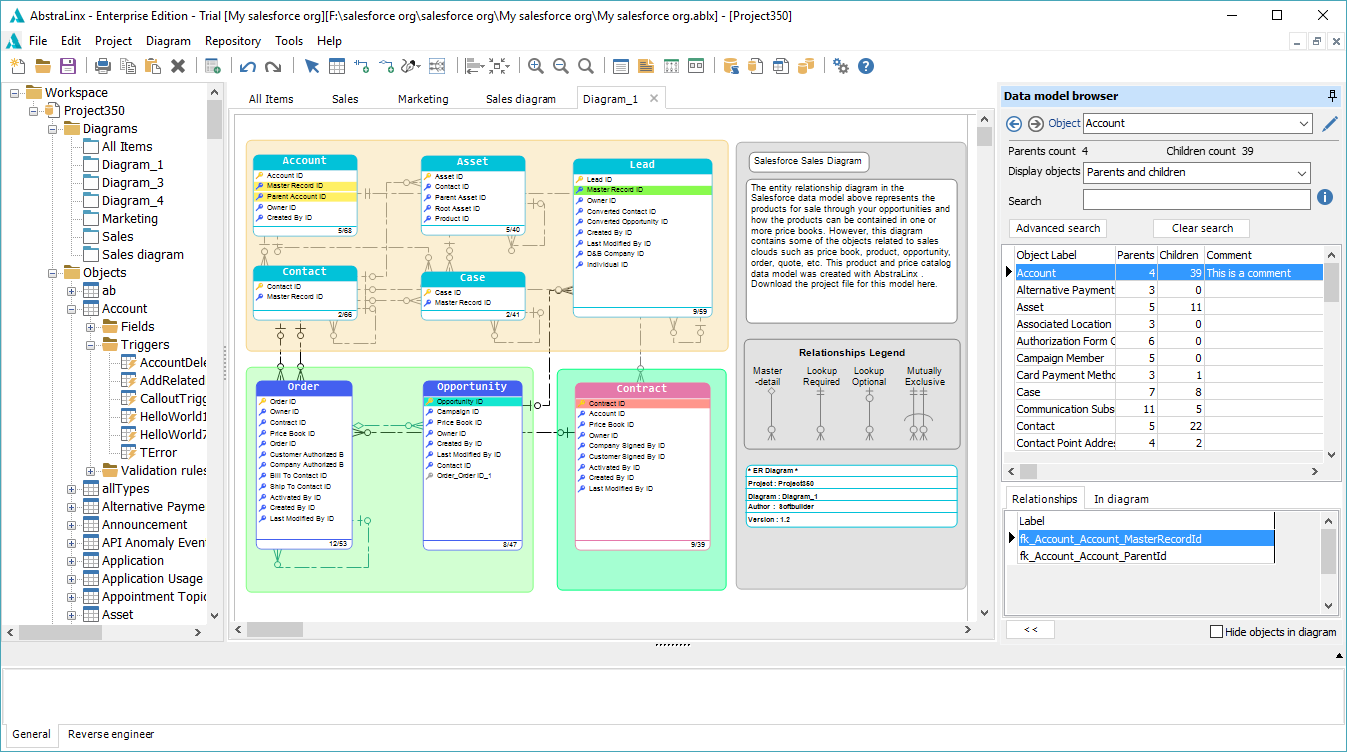 Visualize and explore

Salesforce metadata with AbstraLinx

Make your Salesforce org easier to understand and accessible for everyone. Don't wait and start your free trial today
Included in the free trial * 15 Day fully-functional free trial * Full & unlimited access to all features * Nothing to install in your orgs * No credit card required * Free technical support