1. Using SQL Query
To start with, we will use an SQL query to get a list of all indexes in the MySQL database. The following SQL script will help you get all indexes:
---
SELECT table_schema, table_name, index_name, column_name
FROM information_schema.statistics
WHERE non_unique = 1 AND table_schema = "your_database_name";
---
Sample result
The following is the output that lists all indexes: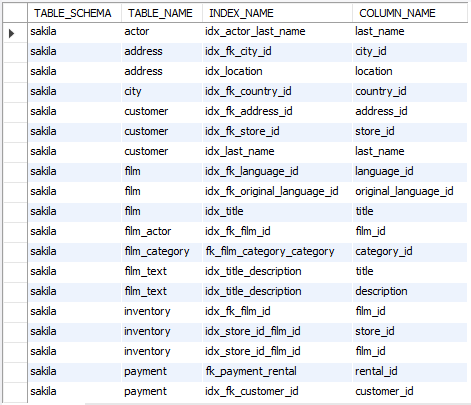 If you are looking to list all indexes of a specific table the SQL query to run is as follows.
---
SELECT table_schema, table_name,  index_name, column_name 
FROM information_schema.statistics  
WHERE non_unique = 1  
            AND table_schema = 'your_database_name' 
            AND table_name= 'your_table_name', 
---