New release announced: ERBuilder brings a Data Model browsing tool in the next version 4.0
August 04th, 2020,
Softbuilder announces ERBuilder 4.0, a new version of ERBuilder Data Modeler. It will be available by the end of August 2020. This new release will come with a number of important improvements to ERBuilder which enhances its ability to help data modelers accelerate delivery and improve understanding for large models through a simple and complete browsing tool.
With ERBuilder 4.0, Softbuilder will advance the capabilities of the product by introducing an additional tool which provides a deep exploration of a data model. The main purpose of the Data model browsing feature is to allow a full and easy exploration of the data structures extracted from large databases. You will be able to explore each table's parent and child tables, access to full details of any table and navigate easily into the data model by searching and filtering tables by different fields and values.
In a further development ERBuilder Version 4.0 will make available the generation of a customizable data dictionary of a data model.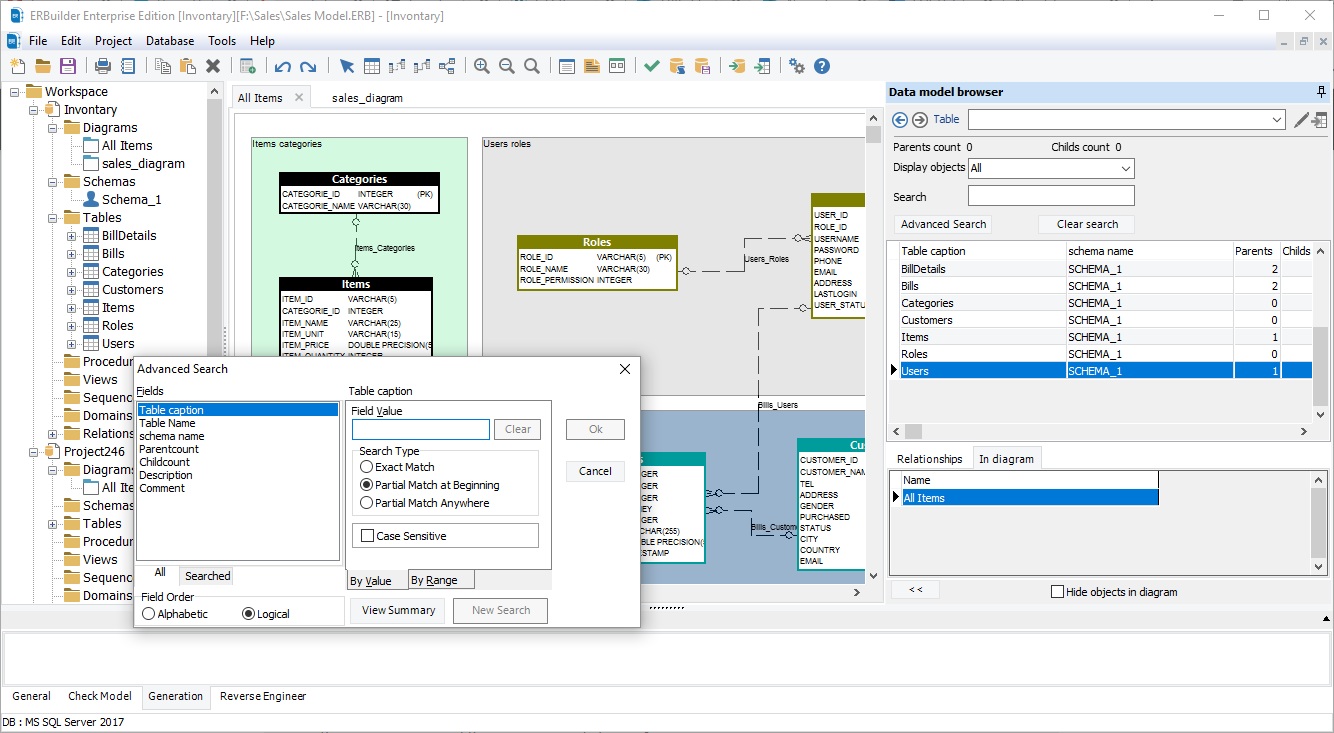 ERBuilder is a GUI data modeling tool that allows you to visualize, design and model databases by using entity relationship diagrams and automatically generates the most popular SQL databases. Generate and share the data Model documentation with your team. Optimize your data model by using advanced features such as test data generation, schema compare and schema synchronization. Try now ERBuilder for 15 days FREE