1- First open you model in ERBuilder then select "Tools | Virtual Data":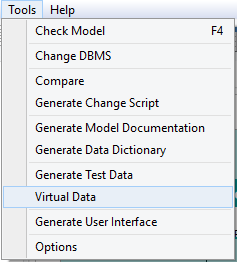 2- Secondly, to start fill in virtual data you have the choice to fill in manually, or you can populate the grid automatically using the data generators.
To assign data generators, open the table's form you want to populate with virtual test data and select the "data generation" tab as shown in the screenshot below.
Assign for each column of your table a data generator template from the generators available, for example: assign "Sequence" template to a primary key column.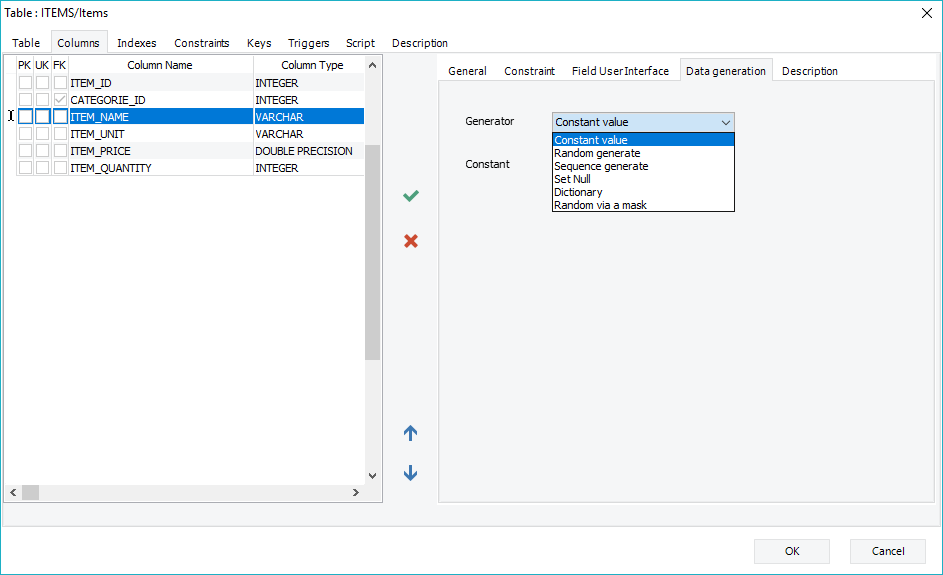 3- Now, we can populate the virtual data grid automatically. To do so, open the virtual data window again, and on the "Data" tab select the column that you want to fill in with virtual data. You need to set the number of rows that you want to populate in the grid. Finally, click the populate button.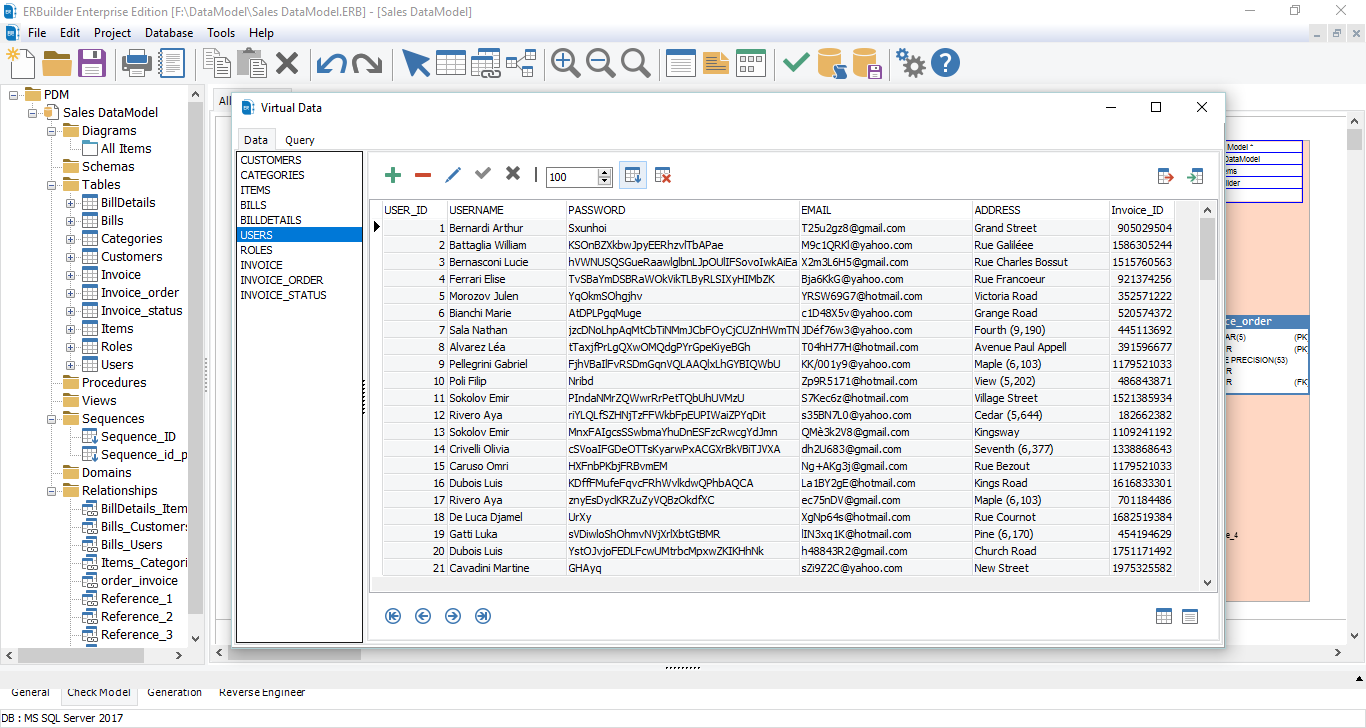 Querying the virtual test data generated
You can manipulate the virtual data by using the query editor, accessed by clicking the "Query" tab on the Virtual data window.