ERBuilder Data Modeler 3.4 is Now Available
March 10th, 2020,


Softbuilder today announced the release of a new version of ERBuilder Data Modeler, version 3.4. In this new release, we focused our work heavily on providing features that increase productivity in building a data model, such as model/database schema synchronization and multiple projects feature. ERBuilder also brings you many performance improvements to offer the best user experience. Here are some valuable new features on ERBuilder 3.4:
Database/ Model synchronization
ERBuilder provides a powerful schema synchronization feature that helps data modelers to easily manage the differences between the data model and the database. The synchronization process consists of the comparison between the data model schema and the live database schema and the generation of the synchronization SQL script.
Try now the schema synchronization feature of ERBuilder for 15 days FREE
1. First of all, customize the schema synchronization process by selecting the schema objects to be synchronized.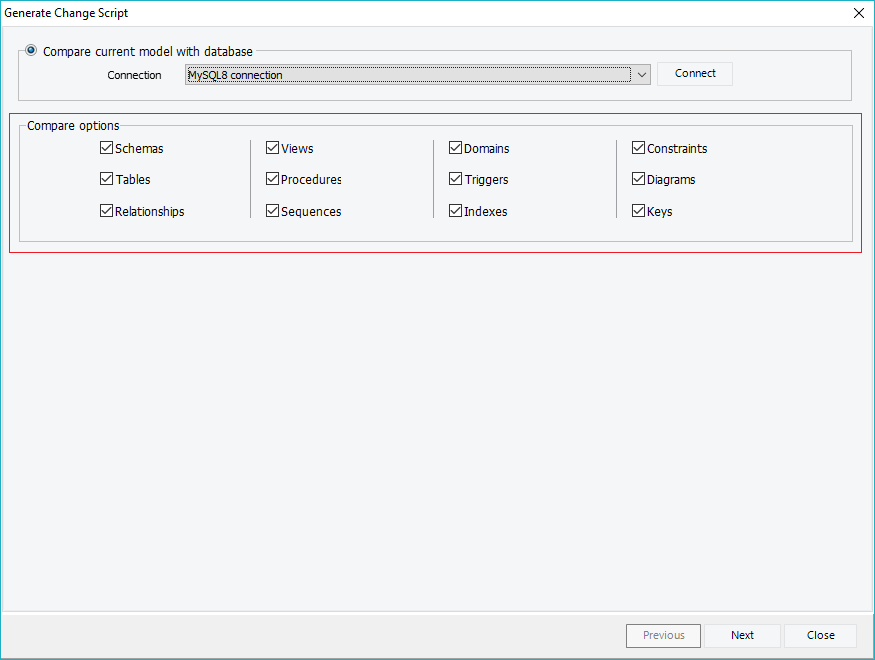 2. Before generating a schema synchronization script you can view all schema differences in the comparison window.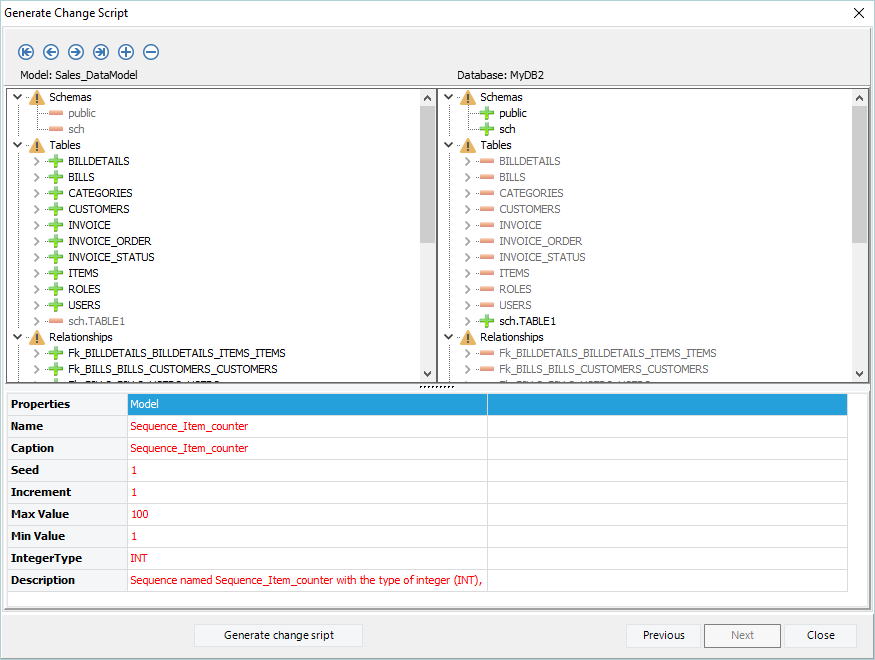 3. Finally, you can execute the generated script to update your destination database and synchronize it with your model.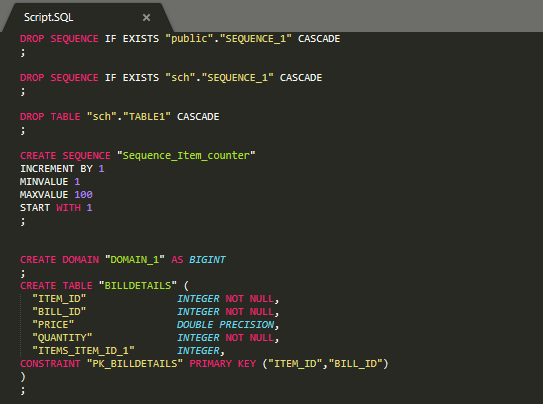 Multiple projects management
In this new release of ERBuilder the creation and the manipulation of multiple projects simultaneously is available, each project is opened in its own window. This feature allows you to reuse a part of a data model in another model by simply copy/pasting between your two models.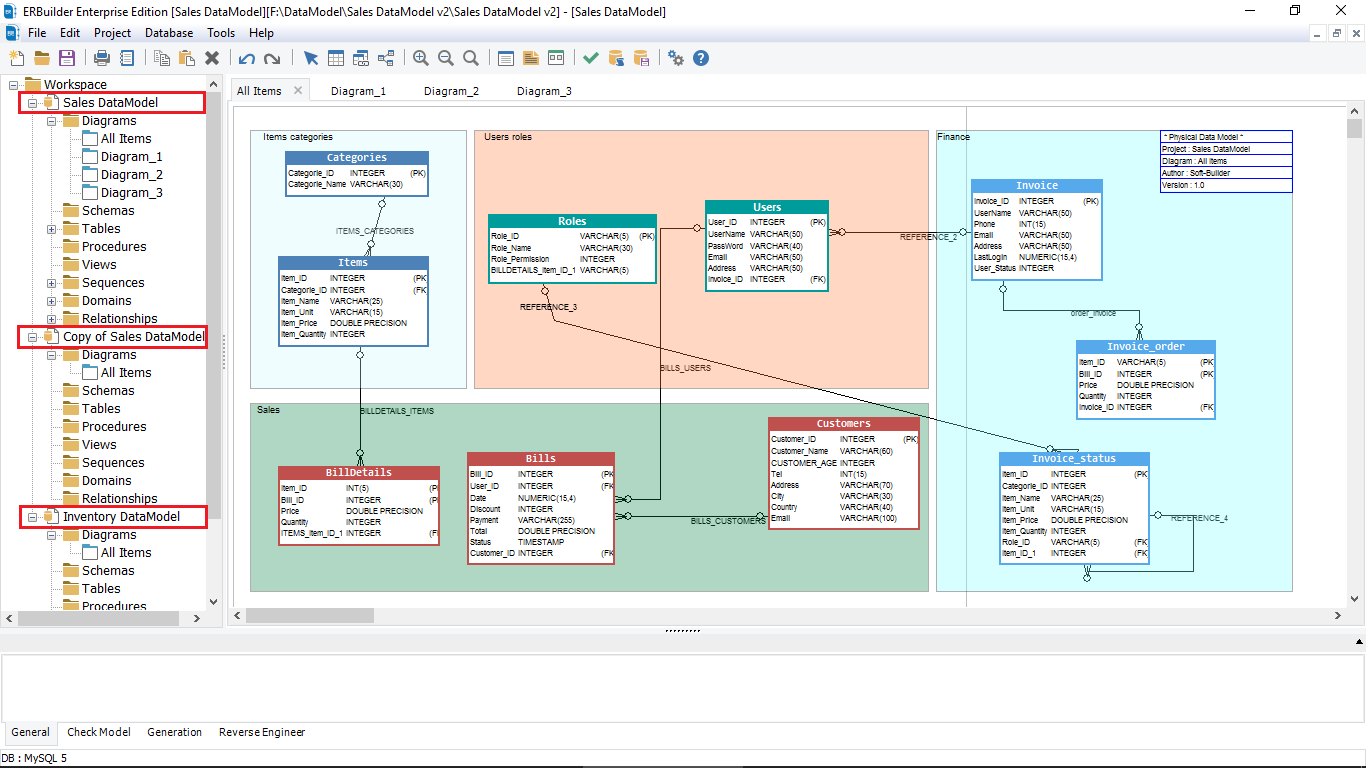 Subscribe To Our Newsletter
Subscribe to our email newsletter today to receive updates of the latest news, tutorials and special offers!
Share on:
[wp_social_sharing social_options='facebook,twitter,linkedin,pinterest,reddit' twitter_username='softbuilder1' facebook_text='Share on Facebook' twitter_text='Share on Twitter' linkedin_text='Share on Linkedin' pinterest_text="Share on Pinterest" reddit_text="Share on Reddit" icon_order='f,t,l,p,x,r' show_icons='2' before_button_text='' text_position='' social_image='']
See also
- Getting started with ERBuilder data modeler (Tutorials)
- Online documentation for more details