Easily Reverse-Engineer, Explore, and Document
Your Salesforce Metadata
Empower your team with a simple and powerful tool built to be used by Salesforce administrators, developers, or consultants while configuring and managing a Salesforce organization.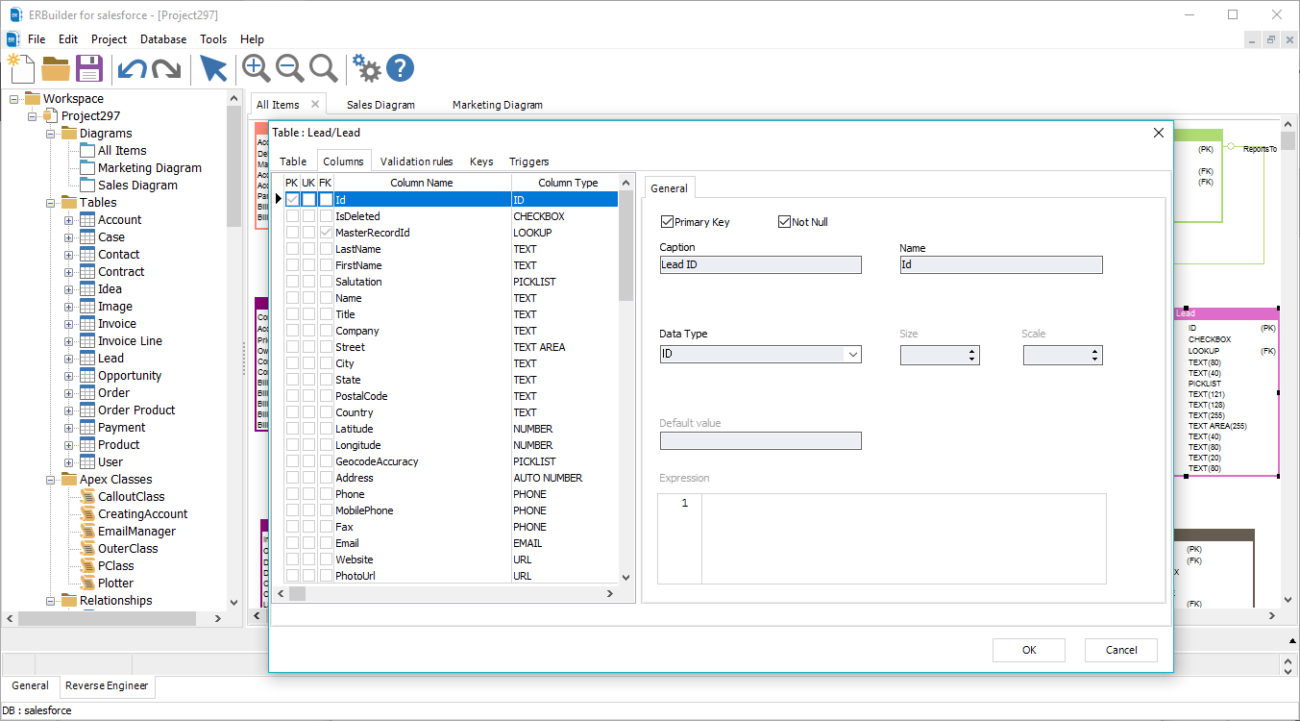 A powerful metadata discovery software for Salesforce
Discover Salesforce metadata for your Metadata Management, master data management and data governance projects
Document your Salesforce organization
Expose Salesforce metadata to profiles that don't have Salesforce licenses
Detect easily metadata differences between your Salesforce organizations
Visualize all objects and relationships as an ER Diagram
Reverse engineer a Salesforce organization to visualize all objects and relationships including customized objects and apex classes as a Data model diagram. You can also split the main ER Diagram into multiple small diagrams to have a clear view of your data model.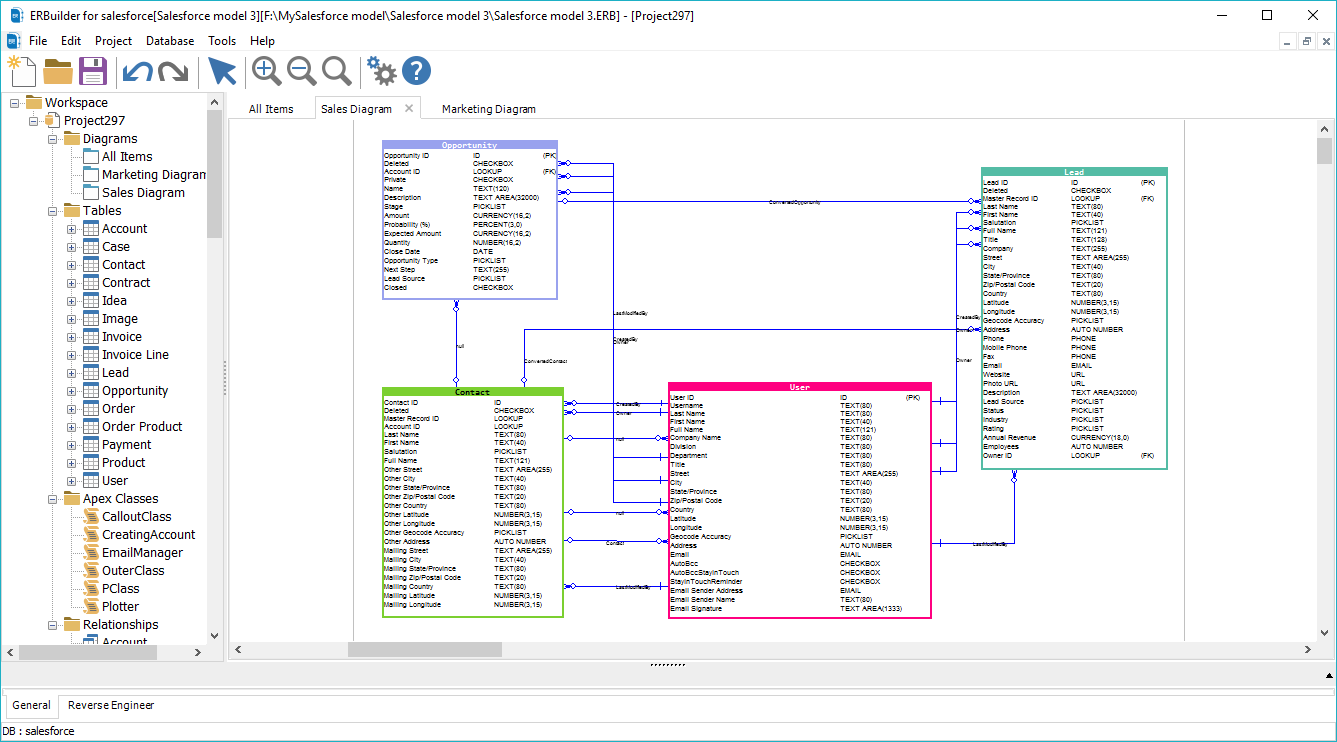 View all details of any Salesforce objects
Display full details about any Salesforce objects to see its columns, validation rules, keys and triggers.
Explore the Salesforce data model
ERBuilder for Salesforce provides a search feature that can be used to help find any objects of the Salesforce data model, the search can be applied to the whole model or just a part of it.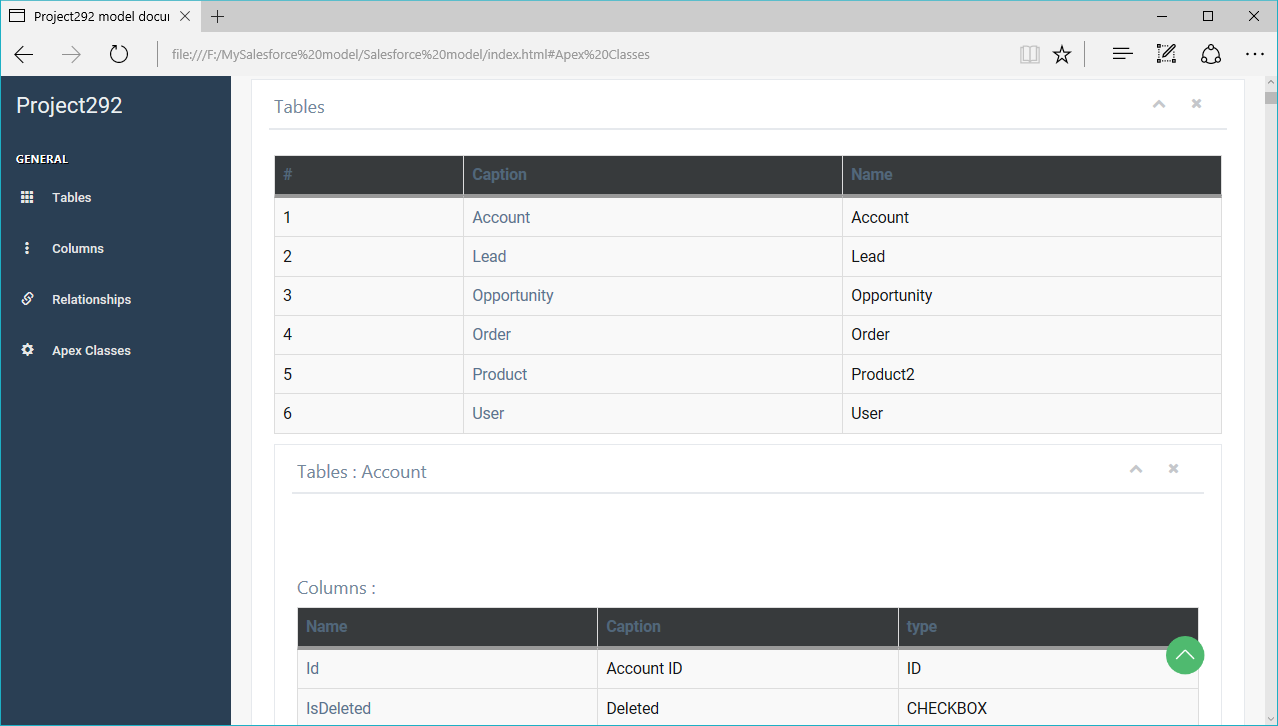 Generate a navigable documentation for the Salesforce data model
Generate quickly an HTML documentation report for your diagrams, objects, and relationships of the data model.
Compare two Salesforce organization
Compare and find differences between two Salesforce organization in order to maintain the documentation that describes the changes made to Salesforce. You can also generate an HTML comparison report.
Subscribe to our newsletter to receive news, discounts and
exclusive offers!