1. Using SQL Query
You will be able to list all indexes from the PostgreSQL database by querying pg_indexes. The following SQL script will help you get all indexes from your database:


SELECT schemaname, indexname, tablename 
FROM pg_indexes 
WHERE schemaname = 'public' 
ORDER BY indexname; 
Sample results
The output will be like this: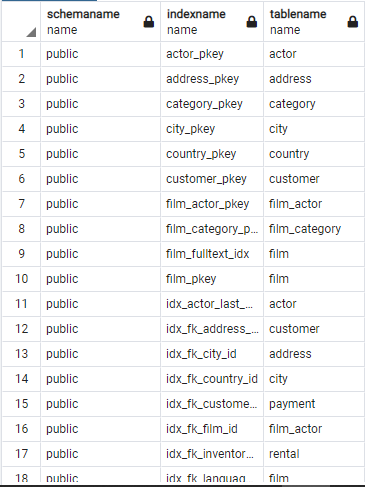 If you are looking to list all indexes of a specific table the SQL query to run is as follows.


SELECT schemaname, indexname, tablename 
FROM pg_indexes 
WHERE tablename = table_name
ORDER BY indexname;  
Sample results
Here is the output to list all indexes for the film table: